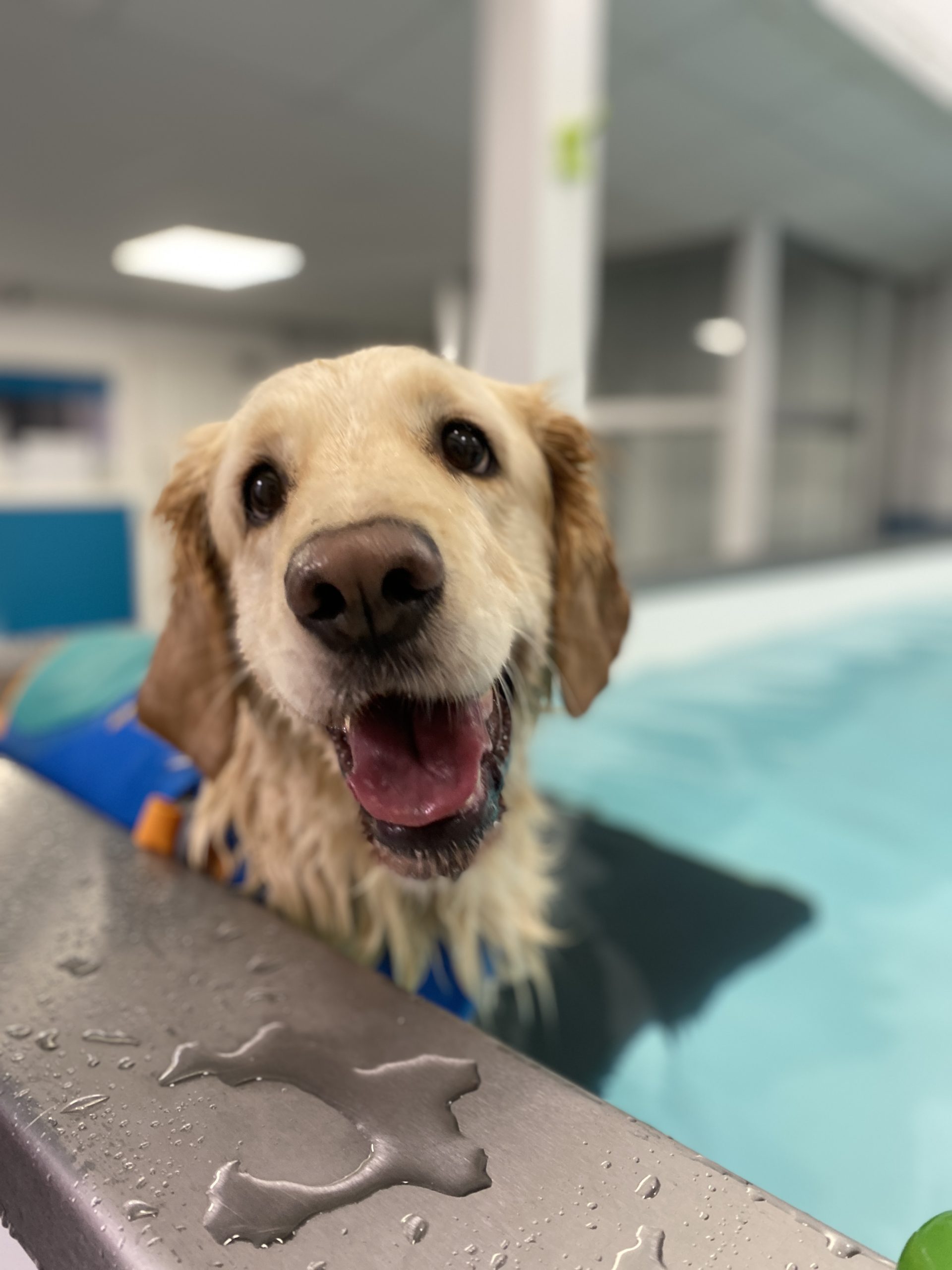 For some dogs, simply floating or swimming gently in water can relieve pain and inflammation. While for others, more vigorous exercise is used to develop muscle strength and tone. To ensure safety, your dog will be fitted with a buoyancy aid and one of our own collars.

Your dog will be sharing the pool with an experienced hydrotherapist
The majority of patients using this specialist equipment are dogs with osteoarthritis in multiple joints, those recovering from orthopaedic surgery, or managing a neurologic disease.

Each patient is prepared just the same as if we were performing hydrotherapy in the pool: with an appropriate jacket. We gently lead the patient into the see-through underwater treadmill and stay with your dog in the chamber to give maximum reassurance: especially on the first session.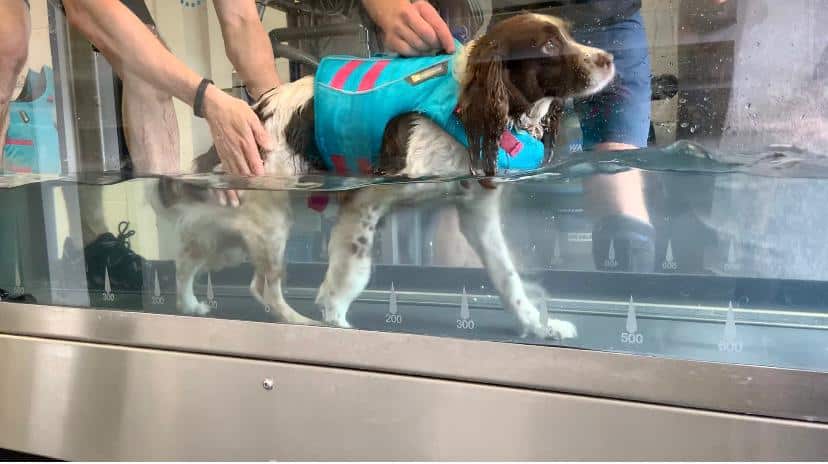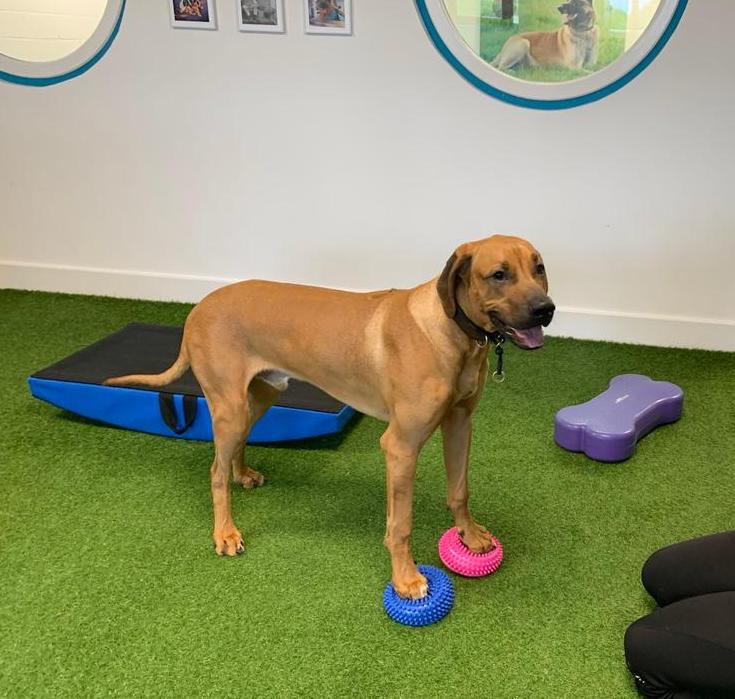 Initially, your dog will need to be carefully assessed in order to receive any of our treatments. Assessment may be continuous simply to monitor the progress of your dog throughout the rehabilitation period.
Our Rehabilitation suite offers space and comfort, enabling your dog to relax whilst being coached in remedial and rehabilitative exercises.
During all sessions your dog will be in the safe hands of a registered Physiotherapist.
Laser Therapy is a non-invasive , pain-free treatment that is used to treat a variety of conditions, such as: post-surgical and soft tissue trauma, pain relief, muscle, ligment and tendon injuries, arthritis, hip dysplasis etc. It can be performed in conjuntion with existing treatments. The almost immediate pain releif will allow your pet to be comfortable and any anxiety they might initially feel will be dissipated.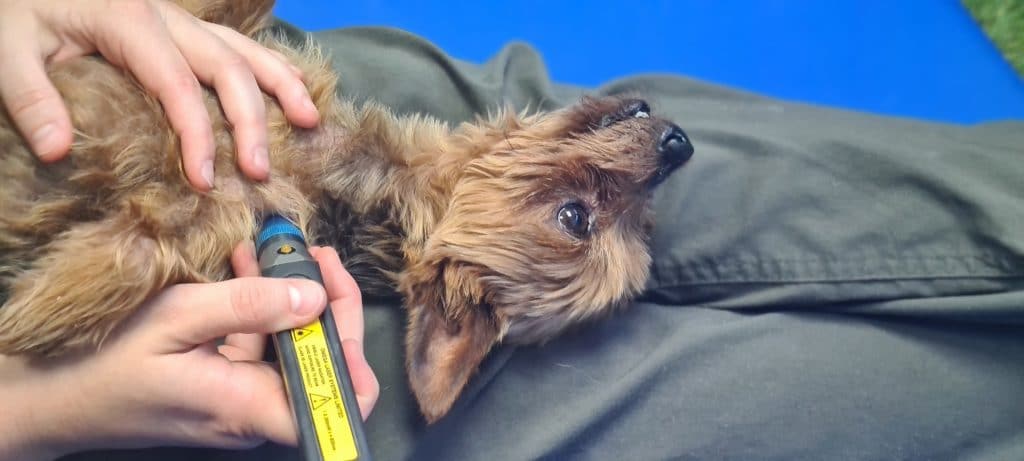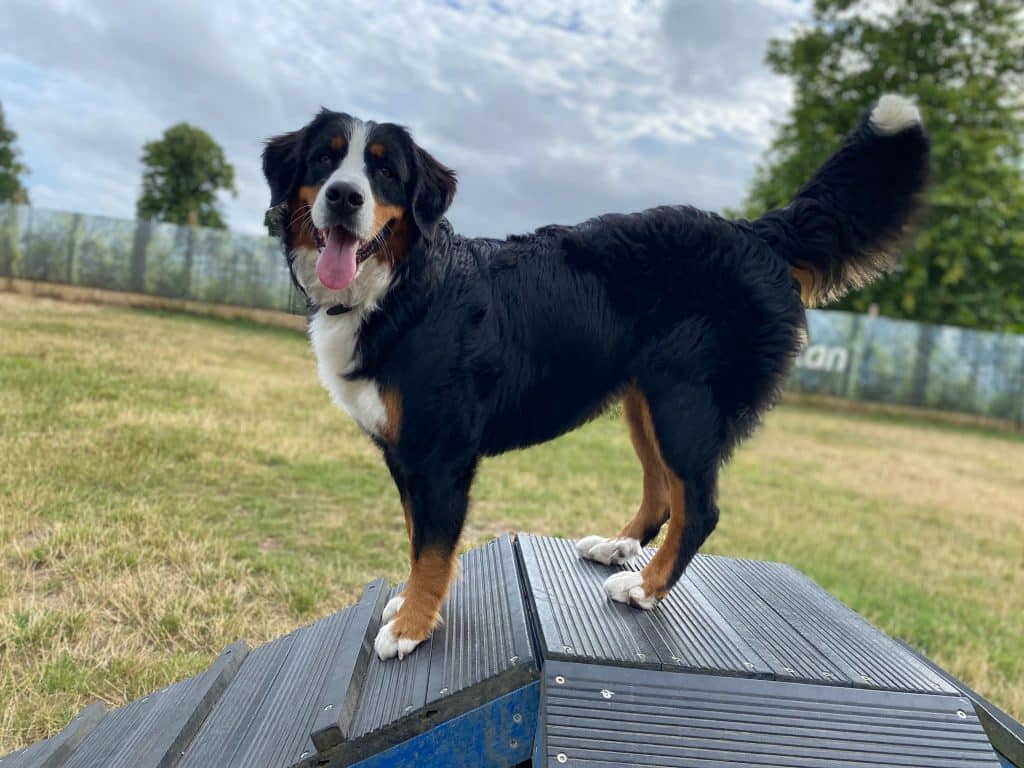 Getting involved in you loved ones rehabilitation journey is a great way to bond even more. These programmes allow you to follow a step by step plan, which you can enjoy at home, with beautifully designed instructional videos. This allows you and your canine friend to enjoy all the benefits of exercise.
The Stance Analyser is a vital part of our evaluation process while also allowing you to see your dogs progress over time. We can detect lameness earlier with this integral part of every single wellness exam. Or track treatment progress with an objective measure of your patient's weight bearing.